"I'm short of money"… "Still have two days till payday" … Sounds familiar, right? We all go through rough patches dealing with everyday expenses in a hectic life. A payday loan may be a tremendous help in a time of financial need. So instead of pulling out your hair, consider of applying for a payday loan with a fast and easy application at Getmoney.com. A payday loan (also called a payday advance, salary loan, or a cash advance) is a small short term loan based on your next expected paycheck. Despite the name, the loan may be granted regardless of whether repayment is linked to a borrower's paycheck or not. Usually, the loan is expected to be paid-off within a few days, but it could be for up to 30 days. Payday loans are generally popular because they provide access to quick cash without the usual hurdles of a typical loan a borrower would have to deal with. In order to qualify for a payday loan, the borrower has to present his or her payroll and employment records. With the increasing dependency and access to Internet, companies like GetMoney.com are getting more and more focused on their on-line services enabling borrowers to apply for a loan in just minutes on their mobile devices and desktop pc's. What are the advantages of a payday loan?
1. FAST AND EASY APPLICATION PROCESS
One of the major advantages of a payday loan is the quick application process. There is no background check, usually no credit history review and almost no paperwork. Just complete the online application and you'll be approved in as fast as minutes.
2. FAST FUNDING
After submitting the few documents required you should have your cash within 24 hours. No need to stand in long lines and wait a week for the approval process.
3. GOOD CREDIT ISN'T REQUIRED
The single most valuable advantage of a payday loan is that you can qualify for a payday loan regardless of your financial history.
4. NO COLLATERAL REQUIRED
Contrary to the commonly sought after secured loans, a payday loan won't put your property in danger if you fail to pay it back in time. Lenders generally ask for a post-dated check to secure their loan.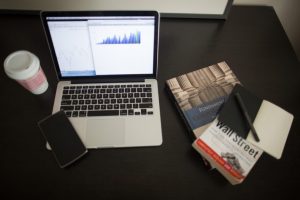 A payday loan may seem like the perfect remedy for your financial wounds, but it's just like every other loan and it has a few disadvantages that you must weigh before making a decision.
– Higher interest rates
Due to the nature of the loan, the fact that it's unsecured and granted regardless of your credit history, the lenders will charge a higher interest rate to justify the risks
– May affect credit
If you fail to pay your debt, the lender may sell your payday debt to a third party debt collector and report you to a collection agency. The negative report will definitely have an adverse effect on your credit.
– Not a long-term solution
A payday loan is only a short term solution for emergency situations. Please don't make irrational financial decisions that will land you in a worse situation then your current state.