Get the Cash You Need:
Flexible Installment Loans Online
(All Credit Types)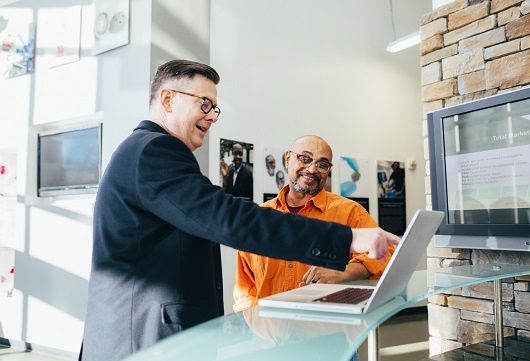 How To Get

Installment Loans In 3 Easy Steps
1
Request A Loan
No Cost No Obligations
2
Get A Decision
It's Fast
Consolidate Debt & Pay Less:




Smart Installment Loans for Any Budget
No Upfront Fees
5.99% – 35.99%
Fast Funding
All Credits Welcomed
Secure Process
$500 – $35,000
Need Financing?

Get A Fast Installment Loan Today
Whether you're looking to consolidate debt, handle unexpected expenses, or pursue your dreams, securing the right financing is crucial. At GetMoney.com, we connect you to a network that offers personalized installment loans tailored to your specific criteria.
Our goal is to provide you with the financial flexibility you require without unnecessary hurdles. With our user-friendly process, getting the money you need is fast and convenient. From competitive rates, simple forms, and the network we work with, we prioritize your financial well-being.
Our approach ensures that your installment loan aligns with your unique circumstances. No matter your credit score, we're here to assist you on your financial journey.
Request a loan today and experience the ease of securing a personalized installment loan. Take control of your finances and achieve your goals.
What is an installment loan?
Any loan paid back in multiple payments over time is an installment loan. For example, a 3-year loan that requires 36 monthly payments is an installment loan. Unsecured Installment loans are usually short term loans but may be structured as a long-term loan for higher loan amounts.
Unsecured installment loans are popular because they are quick with no usage restrictions. Proceeds from an online installment loan can be applied towards any personal or business-related expense, including debt consolidation which may also improve credit scores.
Sometimes you want a long-term installment loan, but you  are not sure if an installment loan is possible with your poor credit. At GetMoney.com, we help borrowers of all credit types through our network. Basically, regardless of the installment loan you want, whether it's short-term or a long-term loan, we can help.
Select your installment loan
Fast Online Installment Loans
Approved loans fund in as little as 1 business day
Loan amounts $500 to $35,000
All credit types welcomed
Funds directly deposited into your account
Build stronger credit for the future
Installment Loans vs. Personal Loans
Any loan that is to be paid back over time through multiple payments is an installment loan, and any loan granted based on personal credit is a personal loan.
In essence, an installment is a form of a personal loan. A personal loan can be structured as a single payment loan, short-term loan, or as a long-term loan. Any time it's structured to be paid back in multiple payments over an extended period, it can be called a personal installment loan.
Online vs. Traditional Installment loans
Online installment loans are an excellent alternative to traditional installment loans for several reasons, which we'll cover here.
First and foremost, traditional loans may require excellent credit. Since online installment loan lenders are not as restricted as traditional lenders, they can offer loans to borrowers of all credit ratings. For example, a bank could turn down an installment loan application for bad credit if the borrower's credit score is below 680.
Online installment loan lenders are structured differently which provides for flexibilities that conservative traditional lending Institutions can't offer. Thus, online installment loan providers can implement qualification criteria's that differ from the strict guidelines followed by traditional institutions.
Installment loan requests online are processed quickly, and you could have a response in minutes. You no longer need to wait days or weeks to get a response from a traditional lender.
Online installment loans can be requested from the comfort of your house or even on the road on your mobile devices.
Online installment lenders are primarily concerned with the borrower's ability to repay the loan. So, if you need a loan and are able to repay it in a timely manner, request a loan and we'll work on connecting you to our network immediately.
About online installment loans
Your security & peace of mind
At GetMoney.com we only work with organizations, lending networks and lenders that practice and follow the highest standards in the Industry.
The process
We utilize the latest technologies available to connect potential borrowers with lenders. Simply complete the request form and we'll immediately place your request on our network where we connect borrowers of most credit types with lenders. The forms are secure and straight forward. Let's get started
No obligations
GetMoney.com does not charge any fees for loan requests. Submitting a request  does not obligate you to accept an offer.
Credit requirements for installment loans
In our network of lenders and lending partners some have flexible guidelines that don't require perfect credit and focus on alternative factors such as employment and income in the approval process. Borrowers with a less than a perfect credit history can be approved.
Terms
Installment loans are usually for 90 days or more. If you are offered a loan, you'll have the opportunity to review the terms of the final offer made by the lender or lending partner prior to accepting the offer. We recommend you read and understand the terms completely. If you have any questions, don't hesitate to contact the lender directly.
Interest rates
The interest rates on installment loans range from 5.99% and 35.99%. The interest rate is determined by a number of factors such as loan amount, state of residence, credit history, income and etc. If you are offered a loan, you will have the opportunity to review the interest rate of the offer prior to accepting the offer.
Online installment loans fund quickly
Need immediate access to cash for expenses? Have an opportunity to buy or invest in something?
We understand the urgency and we've tried to make the process as simple as possible with our secure straight-forward forms. Complete the loan request form form and we'll immediately place your request on our network. There is no need for lengthy appointments, cumbersome paperwork and visiting multiple offices. Through Getmoney.com the whole process is done electronically. Start my loan request
Personal installment loans for less than perfect credit
If you have a less than a perfect credit history and are concerned about your ability to qualify for an installment loan we might be able to help. We work with a large network of lenders that cater to a wide range of borrowers. Complete the online request form and we'll immediately begin our efforts to connect you to a lender.