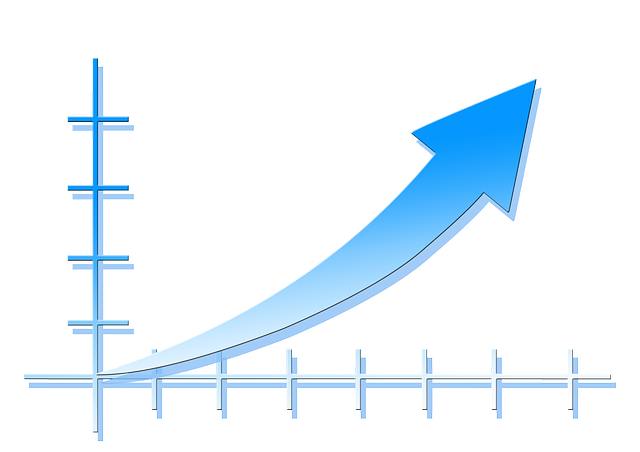 Working Capital | MCA | Expansion | Equipment | Lines of Credit
$4,000 – $500,000
No Upfront Fees
500+ FICO
Simple Forms
Soft Credit Checks
Quick Funding
WE OFFER BUSINESS LOANS THAT MEET THE NEEDS OF ANY BUSINESS
Loan Terms up to 3 years
Soft Credit Checks will not affect credit
3 Bank Statements vs. Tax Returns
All Credits Welcomed 525+ fico
Personalized Service 
Early pay-off specials
Monthly, weekly, daily pay backs
1st to 5th position
6 months+ in business 
Hassle-free no obligation process
Select Your Loan

Not sure what you need❓
No problem, give us a call and we'll walk you through your options.
Our
Advantage
Non-Bank loans for all credit types
Actual quotes vs. Generic rates
The biggest concern for every borrower is working with the right lender. Working with the right company will significantly impact your experience and loan terms such as interest rates and fees.
Every lender has different guidelines, minimum requirements and fee structures for each state, credit type, industry and etc. For example, a lender who offers business loans for medical offices in Texas could refrain from doing business loans in another state due to regulatory requirements.
At GetMoney.com we take the guesswork out of the equation by processing every loan request through multiple lenders in our network to find you the best loan offers that are in line with your needs.
We don't charge upfront fees and you are never obligated to accept a loan. Experience the difference.
What are online business loans?
Any loan granted based on business revenue and industry type is a business loan. Alternative business loans are loans based on revenue and bank statements with minimal paperwork vs. traditional business loans from brick and mortar institutions that require extensive paper work and tax returns.
Fast online business loans are for small to midsize businesses seeking immediate access to capital.
Available business loans online
Business cash advance

Working capital loans

Invoice financing

Equipment financing

Expansion financing

Purchase order financing
How does a business cash advance (MCA) work?
A merchant cash advance or business cash advance is an advance on your future revenue.
It works like a loan, but it's not really a loan. Basically, a business owner will give-up a small percentage of their future earnings in exchange for access to cash today.
Most business cash advance lenders will require a predetermined percentage of your sales on a daily or weekly basis until the debt is fully paid. If you generate less revenue than expected, it'll take longer to payoff the debt at no additional cost.
Unsecured business loans
Depending on your industry, revenue, loan amount and history, a business loan can be secured or unsecured.
The best way to see if you are eligible for an unsecured business loan is to complete the short request form to review your options with an experienced advisor at no cost.
The business loans and business cash advances offered through Getmoney.com require minimal paperwork and are processed in as little as 2 working days vs. traditional loans that can take a month or more to close.
Credit Checks for online business loans
Most online business loans require a soft credit check which will not affect your credit rating.
Online Business loans are generally based on the health of the business and it's potential future revenue. Thus, there isn't as much emphasis on personal credit history.
The required credit score varies between lenders and programs. Some of the institutions we work with only require a 525 or better FICO score. Thus, we welcome all credit types at competitive rates.
Business loans with bad credit
Online business loans are not solely based on credit scores. Thus, you can get approved for a business loan with a 525 FICO score or higher if your business meets the other requirements such as revenue, time in business, industry, and etc.
The Best
Online Business Loans
FAST, SIMPLE and HASSLE-FREE
Working Capital Business Loans
Any loan used to finance a company's daily operations such as payroll, expansion, inventory purchasing, and etc. is a business loan.
Unlike traditional business loans offered by the SBA and local banks, online business loans through GetMoney.com are very easy to qualify for and can fund in as little as 2 working days. Get multiple quotes from multiple investors with 3 bank statements. We don't require tax returns and lengthy paperwork to help you run your business.
✔ Loan Amounts from $4,000 to $500,000
✔ In as little as 48 hours
✔ 3 minute request
✔ No up-front fees
✔ All credits welcomed
Merchant Cash Advance
People generally refer to a merchant cash advances (MCA) as merchant cash advance loans; but MCA's are not loans.
With an MCA, a financing company will give a small business owner a lump sum of money today in exchange for a daily or weekly percentage of the business owner's future sales.
Cash advances based on future sales are not considered loans because A) they don't have a set payback period, and B) merchant cash advances are approved based on estimated future sales vs. the ability to repay a loan and past income.
If a small business owner generates more revenue than expected, the debt will be paid off early; and if actual sales are less than projected, the payback period will be extended at no cost to the business owner.
✔ Loan Amounts from $2,500 to $200,000
✔ In as little as 48 hours
✔ 3 minute request
✔ No up-front fees
✔ 3 to 6 months bank statements
✔ All credits welcomed
Expansion Financing
Expansion financing loans are for expanding an existing business. Common practices include opening new locations, offering new products and services, major purchases required for growth, and all other activities aimed at growing the exiting business.
✔ Loan Amounts from $10,000 to $500,000
✔ In as little as 48 hours
✔ 3 minute request
✔ At least 1 year in business
✔ No up-front fees
✔ All credits welcomed
Invoice Financing
Invoice factoring is the perfect financing for you if clients owe you money, and you can't wait 30 or 60 days to get paid. If you are tired of losing deals because you couldn't buy supplies or need operational cash today, invoice factoring is an excellent option to consider.
The finance companies will give you money today and collect from your clients when the invoice due date comes. Outstanding invoices and the creditworthiness of your clients will determine the loan amount and charges.
There are no recurring payments if your client pays the invoice on or before the due date.
You can borrow up to 100% of your outstanding invoices minus a fee charged for giving you a money today.
✔ Loan Amounts from $5,000
✔ Quick processing
✔ 3 minute request
✔ No up-front fees
✔ All credits welcomed
Equipment Financing & Leasing
Equipment financing is for financing new or used equipment and machinery for your business. Up to 100% of the purchase price can be financed depending on the equipment type and condition.
These loans are great if your business is growing and you need new equipment to keep up and build on the hard work that's paying off.
✔ Loan Amounts from $10,000
✔ Quick
✔ 3 minute request
✔ No up-front fees
✔ At least 1 year in business
✔ All credits welcomed
Online Business loans with bad credit
The minimum FICO score required for business loans with bad credit offered through GetMoney.com is 525. To most lenders, a FICO score of 625 or less is unacceptable, which is unfortunate! All business owners regardless of credit rating, deserve access to the financing required for operating a healthy business. As long as you can document your ability to pay the loan back, we are willing to do everything we can for you.
✔ Loan Amounts from $4,000
✔ Quick
✔ 3 minute request
✔ No up-front fees
✔ 3 Bank statements
✔ All credits welcomed
Business Loans For
Small Business
Any loan granted for business for business use based on the revenue of the business is a business loan. A fast online business loan can be used for working capital, daily expenses, new equipment, inventory, expansion, and all other business-related expenses.
Is an online business loan the best loan for you
Online business loans are for small business owners who either can't get a loan through their bank and the SBA, or are in a time sensitive situation and they need a business loan that can fund in as little as 2 business days.
How to get small businss loans with bad credit
Fast business loans offered through GetMoney.com are simple, require minimal paperwork, and are offered to bad credit borrowers with a 525+ FICO socre.
Flexible guidelines, we welcome all credit ratings. The flexible underwriting for working capital loans simplify the loan process regardless current financial situation. The business loans offered by lenders and lending partners are revenue based. Thus, having a good to excellent credit score is not necessary.  Complete the short form today and we'll connect you to a trusted lending partner regardless of your credit rating.
Bankruptcy is OK, We have programs for borrowers with recent bankruptcies.
Fast fundings, A business loan request can be approved and funded in as little as two working days. Traditional loans from traditional lenders can take up to a month to fund.
3 months of bank statements, instead of asking for tax returns and financials, 3 bank statements are usually all we require to document income and revenue.
Refinancing, an existing loan can be quickly refinanced for additional cash based on supporting revenue.
UCC1 OK
Keep existing low rate loans, loans are offered in 1st position to 4th and 5th positions for approved borrowers. Basically, keep the current loan you have and the new loan will go behind the existing loan in the 2nd position and so on.
How are non-bank online business loans structured
Non-traditional business loans can be structured to be paid back through daily, weekly, or monthly withdrawals vs. regular monthly payments.
Depending on the type of loan you request, the repayment structure and cost will vary. For example, a working capital loan and a term loan are similarly structured with fixed payments for specific periods. However, loans based on future collectibles such as invoice financing, PO financing, and merchant cash advances, don't have fixed payments for a fixed period and could be paid sooner or later than expected.  This is why financing options such as a merchant cash advance is not considered a loan even-though it looks like a loan.
Usage restrictions for Online Business Loans
As long as the funds are used for business expenses, there are no restrictions.
Qualifying for an Small Online Business Loan
In our network we work with partners and investors that cater to A+ to C and D borrowers. If you've been in business for at least 6 months and have at least $7,000 in monthly deposits, there is a good chance you qualify for a business loan.
Soft credit checks for Online Business Loans
The goal is to fund every loan with only a soft credit check. A soft credit check is a type of credit check that shows credit ratings, outstanding balances, scores, etc. without actually pulling a credit report.
Depending on various factors such as industry, time in business, credit ratings, etc. that affect the lender's decision-making process, an applicant may require a full credit check. Let's get started
What is the best business loan
The best business loan is the best loan you get approved for. Not all borrowers are the same, and not all borrowers qualify for the same loans.
When you request an online business loan on GetMoney.com, your request will be reviewed with multiple sources (lenders, private equity firms, etc.) to find you the best available options.
Understanding your business needs and expectations
At Getmoney.com, we emphasize on building a long-term working relationship. Our goal is to have one person guiding you through the whole process.
Should you get an Online Business Loan
There are no easy answers to this question. Each situation has to be evaluated based on its unique circumstances. The three factors listed below should be the basis for any financing decision including online business loans:
A. Will a business loan help your business? In determining why you need a business loan you must calculate the upside and the benefits of the loan vs. the costs of the loan.
B. Are the costs of the loan justifiable? The benefits of the loan have to outweigh the total cost including interest and fees. To get accurate numbers for your calculations, complete a quick loan request.
C. How much can you afford? You know your business better than anyone. If a lender approves you for a loan that exceeds your needs, contact an accountant to determine the loan amount that's right for you.
Business loans vs. Lines of credit
A business loan is a one-time loan offered in a lump sum for a specific time at a specific interest rate. A business line of credit is a revolving credit line which can be accessed at any time and carries a variable interest rate based on market conditions.
Secure forms and peace of mind
We value your privacy and only work with trusted lenders and lending partners who meet our highest standards.