Need Money Fast? Get a Fast Personal Loan or Business Loan
Simple Forms and No Upfront Fees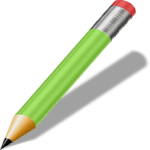 Complete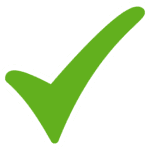 Get A Decision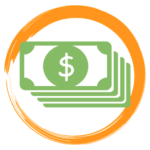 Get Money
Streamlined Online Loans Made Easy: Simplifying the Process for You Since 2003
Accessing online loans shouldn't be complex. At GetMoney.com, we believe in simplicity. Our user-friendly platform offers straightforward forms designed to be easily understood and completed in no time.
Whether you possess an excellent credit score or have encountered credit challenges, we cater to a wide spectrum of borrowers. Even if you're facing credit difficulties or have a less-than-perfect credit history, GetMoney.com may still offer solutions tailored to your needs.
Trust us with your online loan requests. Your privacy matters to us, and your trust is our priority. At GetMoney.com, we uphold transparency: no upfront fees or hidden charges. Count on a hassle-free experience as we assist you through your financial journey.
Our services include personal loans, payday loans, installment loans, business loans, working capital, equipment financing, and merchant cash advances – all of which can be done easily online.
Fast Online
Personal Loans
Get a personal loan online

No Obligations, No up-front fees, All credit types welcomed
At GetMoney.com we've been accepting online loan requests since 2003 and know what it takes. Wwe only work with professionals that meet our highest standards of integrity and professionalism. Our high standards mean that we work with a reputable network of lenders that you can rely on for your online loans.
Talk to us about various loan types and loan funds. A dedicated loan expert can help point you in the right direction.
WHAT IS A PERSONAL LOAN?
Unsecured personal loans are loans granted based on credit, job history, education and other characteristic information modern lenders use to qualify borrowers. There are no restrictions on the usage of funds; which makes them a great go-to option when you need emergency money.
Installment loans and unsecured personal loans offered through GetMoney.com fund in as little as 1 working day and do not require excellent credit. If you have a low credit score or if you need instant cash Click here for a fast personal loan.
Are personal loans good loans? When faced with an emergency expense, low-interest personal loans can be a lifesaver. Imagine your refrigerator dies out and you have little or no money available to pay for the repairs. What's your only option? A fast-personal loan online.
Other common uses for fast low-interest personal loans and installment loans include medical bills, utilities, vacations, and large purchases. Our online loan process is quick, with no extra hidden fees that will surprise you.
Qualifying for personal loans: Our network of lenders and lending partners welcome all credit types. The main criteria for any loan is the financial ability to repay the loan, so even those of you with credit difficulties can still receive a loan. The simplest way to find the best personal loans online is to request one from us, your online lender. Learn more
WHAT IS A CASH ADVANCE - PAYDAY LOAN?
A payday or cash-advance loan sometimes referred to as paycheck advances or payday advances are small short-term loans giving the borrower access to money within 1 working day before the next payday.
There may come a time when you need your paycheck before payday. If that happens, a fast payday loan online is a solution you must consider. Payday loans are commonly used for emergency expenses, paying bills, medical expenses, unforeseen expenses, and other personal matters.
There are no restrictions as to what the funds may be used for.
Qualifying for payday loans: The main criteria for any payday loan is being employed. If you are employed, there is a good chance you'll be approved for an online payday loan. Online lenders just want to see that you will be reasonably able to pay your loan back when you submit your online loan application. Learn more
Get money for small business

Funding in as little as 2 working days 
Get an online business loan with 3 bank statements vs. tax returns.
We offer working capital loans, merchant cash advances, expansion financing, business term loans, and equipment financing to businesses that have been in business for at least 6 months.
Our business loan network is ideal for borrowers looking to get a business loan with bad credit (550+ fico) to borrowers with excellent credit. So no matter what a credit check reveals or what is currently in your bank account, you should be able to get an online loan. At GetMoney.com we strive to serve everyone, but our sweet spot is a borrower with at least a 550 fico score. There's no need to overly stress about your credit score.
WHAT IS AN ONLINE BUSINESS LOAN?
Any loan offered or granted to a business based on its revenue and or income is a business loan. Most common business loans are working capital, line of credit, equipment financing, and merchant cash advances which are technically not loans. A merchant cash advance provides access to money in exchange for future revenue plus fees. Keep in mind that your monthly payments will be just a little bit more than the original online loan on account of those fees.
Most business loans offered through GetMoney.com are revenue-based and only require 3 bank statements for income or revenue verification. This means that you do not need to worry about a credit check. Borrowers with all credit types including borrowers with bad credit down to mid 500's are often accepted. Get Started
Qualifying for business loans: Any business with a 6 months operating history generating $7000 or more in revenue per month is a good candidate for fast online business loans regardless of your individual credit score.
The lenders in our network accept borrowers of all credit types from over 700 industries.
All business owners with excellent to bad credit are encouraged to request a business loan through GetMoney.com while evaluating their financial options.
Regardless of loans amount and loan type, you can expect competitive rates, favorable terms, and excellent personalized service from our online lenders, and all without worrying about your personal information or credit score.
HOW DOES EQUIPMENT FINANCING WORK?
Purchasing new equipment would be impossible if every small business owner had to pay in full for every piece of equipment and machinery. Equipment financing is a financing tool small business owners utilize to buy new equipment required for business.
There are two ways to purchase equipment, A. buy it outright; B. leas it.
The process is pretty much the same, and all lenders will look at the business cash flow, and ability to meet the monthly payment obligations. This means that you don't need to worry as much about credit checks or even loan amounts; you'll only need to pay attention to the price of the equipment.
What type of equipment can be purchased with equipment financing?
The simple answer is everything from a kitchen oven to new office furniture to heavy industrial equipment can be obtained through equipment financing.
The new equipment can be for expansion or replacing the old equipment. learn more
WHAT IS A BUSINESS LINE OF CREDIT
To properly operate a business, every small business owner will require cash injection every so often. Some cash injections are planned, especially for equipment upgrades, renovations, and other foreseeable business requirements. These expenses can be taken care of with a small business loan or equipment financing.
It's the unexpected expenses the sneak up on small businesses. A busted pipe, sudden opportunities to expand and grow, work emergencies, etc. are not predictable and hard to prepare for without access to cash.
That's where a business line of credit comes into play. A business line of credit is like money on demand without the monthly payments. Only make payments on the amount you use, so the loan amounts for this type of credit can vary, depending on your business. learn more
Get a Mortgage
A Mortgage is a loan secured against real property. The loan amount is determined by property value, borrower's income, property type, and purchase price. Guidelines may fluctuate based on occupancy and geographical location.
There are several mortgage types available and the most popular ones are conforming loans, jumbo mortgages or jumbo loans, FHA (Federal Housing Administration) which requires a smaller down payment (3%) and VA loans which require no down payment and are guaranteed by the VA.
Qualifying for purchase mortgage
Different borrowers qualify for different loans. For example, a borrower applying for a conventional mortgage must meet different conditions than someone applying for an FHA loan, or a veteran applying for a VA loan. To see what your options submit a free no-obligation request and discuss your options with an NMLS licensed lender. Learn more
Lower Mortgage Payments with a Refi
When a homeowner refinances a mortgage, they are simply accepting a new mortgage to pay off and replace the existing mortgage.
Why would you refinance?
Refinancing to a low-interest mortgage, changing the terms of the mortgage, and taking a co-borrower off the mortgage are a few reasons why homeowners accept the cost to refinance.
In a volatile market where interest rates are continually changing, mortgage rates fluctuate daily. For example, a mortgage holder who got a mortgage six months ago at 4.25%; today they can refinance at 3.25% and save tens of thousands of dollars over the years depending on the mortgage loan amount.
Another reason homeowners refinance is to change the terms of their existing mortgage. Let's assume you got a 30-year mortgage eight years ago at 5%, and the current rates are down to 3%. With this scenario, you may be able to refinance your existing 30-year mortgage into a 15-year mortgage at a reasonable monthly payment increase.
Another popular reason for refinancing in a low-interest environment is taking cash out of the equity to pay bills or consolidate debt. Learn more
Refinance, pay-off bills, get cash and lower over all payments
A cash out refinance is when you refinance your home and take out equity. For example, you bought a house for $300,000 and now it's worth $500,000. You can access the $200,000 equity with a cash out refinance.
How does a cash out refinance work?
Cash out refinance is exactly like a regular refinance, except, you are taking out equity and increasing the loan amount. With a rate and term refinance, you don't always have to go through the full approval process and can do a streamline refi. To get approved for a streamline refi, you'll need be on-time with your mortgage payments, and have a qualifying loan. For example, a VA loan streamline refi, requires you to be refinancing an existing VA loan. Or you can streamline a Fannie Mae mortgage into another Fannie Mae mortgage if offered.
The best way to see if a streamline refinancing is available to you is to request a mortgage and have the professionals walk you through it.
A straight-forward, hassle-free solution for small business financing
Getting the best business loans and small business financings can often be a challenge for small businesses with limited revenue and credit history; especially if the small business owner has a less than perfect score or bad credit. You may have already experienced this through bank loans that require stellar credit and income.
Our solution to simplifying the business loan process is our alternative business financing or loan; ideal for any small business in need of quick access to cash flow, expansion financing, equipment financing, inventory, and all other business-related expenses. Requesting business loans and financing at competitive rates is quick and convenient with our short forms.
All credit types considered
We know it's hard to get a loan with a less than a perfect credit rating. Thus, we work with a group of lenders and lending partners that serve all credit types. Don't worry about a credit inquiry when enquiring about online business loans and financing; a business loan can be approved and processed with a soft credit check that won't affect credit scores.
If you're looking for a payday advance, an installment loan, or personal loans, complete the short online form for a quick response.
Always read the terms and conditions for online loans to understand what is being offered to you.
Frequently Asked
Questions
Does completing a form or making a loan request commit me to anything?
No. The process is completely free and you are not obligated to anything.
Does GetMoney.com charge any fees?
No, GetMoney.com does not charge you any fees for connecting you to a lender. However, we may be compensated by our affiliates, partners and lending partners.
Is GetMoney.com involved in the approval process?
No, GetMoney.com is not in anyway connected to the underwriting and approval departments of the lenders and investors. We simply connect borrowers and lenders.
How does getting a loan work?
It's simple. Complete our short online form and the form will automatically be shared with our network of lenders and or partners. The lenders and partners will review your loan request and offer qualified borrowers a loan based on credit history, income and etc. If you are offered a loan and you accept it, be sure to review the terms of the loan in detail.
Can I qualify without perfect credit?
Every lender and investor has different criteria's for qualifying and approving an applicant. We work with a wide range of lenders and investors, so there is good chance we'll be able to connect you even if you don't have perfect credit.
Who do I call if I have a question about my loan?
For all questions about your loan you must contact the lender or lending partner you've been connected to.
Loan vs Line of Credit
The biggest difference between a loan and a line of credit is that with a loan you get a lump sum amount at once and with a line of credit you have access to the money as you need it. Since you receive the lump sum all at once with a loan, you have to start making payments right away on the full balance of the loan. However, with a line of credit you only withdraw what you need when you need it. Thus, your payments will based on the outstanding balance.
Does my state of residence effect the loan I get?
Yes. Different states have different lending guidelines. Thus, a lender must adjust the loans offered to comply with all state and federal regulations.
What are the rates like?
We don't like quoting generic rates and unfortunately, there is no way to know what rates a borrower qualifies for without knowing anything about that borrower. The rates will fluctuate based on many factors such as amortization period, loan type, credit score and sometimes even the purpose of the loan. To see what rates you qualify for, complete our short online form and you'll know exactly what the rates you qualify for are.
How will I get my money?
It depends on the lender and how you choose to receive your cash. Usually, the preferred methods are direct deposits into your account and wire transfers.