Personal Loan

Business Loan

Home Mortgage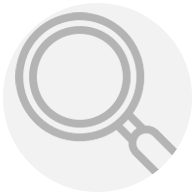 Choose the loan that's
right for you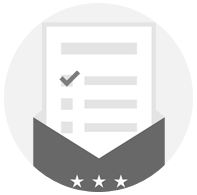 Complete the secure
request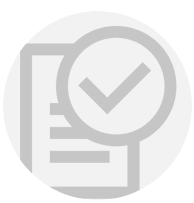 With one click deliver
your request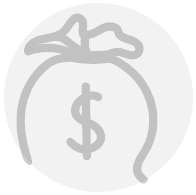 Direct deposit
or mail if approved

Personal Loan

Business Loan

Home Loan
What We Do
Fast money loans are easy. At GetMoney.com we simplify the process of getting unsecured personal loans, business loans and mortgages. Simply select your loan type, complete the secure request form and we'll immediately begin the process of connecting you with a trusted GetMoney.com lender or lending partner. The process is very simple and very efficient.
Why you should work with GetMoney.com
Transparency, efficiency and experience. We've been taking online loan requests since 2003 and we know what it takes to meet your needs. We appreciate your trust and we'll do our best to exceed your expectations. To best serve your needs, we only work with reputable lenders and lending networks that meet our highest standards.
Unsecured Personal Loans
Loans granted solely based on the borrower's credit eligibility vs. a secured loan which is secured against an asset or a collateral. There are no limits or conditions as to what the funds may be used for. Low interest personal loans can seem like a lifesaver if you're in a crunch facing unexpected expenses. For example, your refrigerator can die out at a time when you have little or no extra money available. Or, your car may need repairs that you can't put off, but you don't have enough savings to cover the expenses. Other common uses for fast low interest personal loans are covering unexpected expenses such as medical bills, utilities, vacations and large purchases. Life happens, and events aren't always perfectly timed. A personal loan can help get you through unexpected twists and turns.
Who can qualify for a personal loan? With our network of lenders all credit types are welcomed to request a loan. The main criteria of getting any loan is the ability to repay the loan. The simplest way to find out what you qualify for is to request one. Let's Get Started
Cash Advance or Payday Loans
There may come a time when you need a fast payday loan. They are sometimes referred to as paycheck advances or payday advances which are a small short-term loan intended to cover expenses until the borrower's next payday. There are no restrictions as to what the funds may be used for. Typically funds are used to pay bills, medical expenses, unforeseen expenses and other expenses.
Who can qualify for a payday loan? The main criteria for a payday loan is being employed. If you are employed, there is a good chance you'll be approved for a payday loan. Let's Get Started
Business Loans
The term refers to various types of loans such as merchant cash advance, working capital, line of credit, equipment financing and etc. Basically any loan that is granted on the merits of the business and it's ability to generate sufficient revenue for repayment is a business loan. The business loans offered on GetMoney.com are revenue based loans. Meaning, the higher the revenue the higher the loan amount. The one notable exception is equipment financing. Equipment financing is available to start-ups and new businesses.
Small businesses can run into periods of uneven cash flow when they'll need a small business loan to keep things running smoothly. Or some businesses may have a seasonal business which will require an installment loan to get through the slow cycle.
Who can qualify for a Business loans? Have you been in business for at least 10 months generating $9000 or more per month documented with 3 months bank statements? If yes, you are a good candidate and should request a loan. These loans are not very credit sensitive. They are based on revenue and sustainability of the revenue generated. To see what you qualify for request a loan. All loan requests and consultations on GetMoney.com are free of charge with no obligations. Let's Get Started
Home Loans
Also referred to as mortgages are loans secured against a real property. The property is the collateral lenders use to secure the loan. The loan amount is determined by the value of the property, borrower's income, property type and purchase price. Guidelines may fluctuate based on occupancy and geographical location. There are several types of mortgages available and the most popular ones are conforming loans (up to $453,100), jumbo mortgages or jumbo loans (over $453,100), FHA (Federal Housing Administration) which requires a smaller down payment (3%) and VA loans which require no down payment and are guaranteed by the VA.
Who can qualify for a mortgage? This is a little tricky because different loans have different requirements. For example, a borrower applying for a conventional mortgage has to meet different conditions and requirements than someone applying for a FHA loan or a veteran applying for a VA loan that is guaranteed by the VA. To see what your options are complete a request form at no cost. Let's Get Started
A fast, simple and straight-forward solution for small businesses
Financing can often be a challenge for smaller businesses. For everything from fixing cash flow problems to expansion financing our business loans are the perfect solution. We make requesting business loans as quick and convenient as possible with our short forms.
All credit types welcomed
We know its hard to get a loan with a less than perfect credit rating. Thus, we work with a group of lenders and lending partners that cater to clients with less than perfect credit rating. Complete the short online form and find out what you qualify for. Let's Get Started 
Frequently Asked Questions
Does completing a form or making a loan request commit me to anything?
No. The process is completely free and you are not obligated to anything.
Does GetMoney.com charge any fees?
No, GetMoney.com does not charge you any fees for connecting you to a lender. However, we may be compensated by our affiliates, partners and lending partners.
Is GetMoney.com involved in the approval process?
No, GetMoney.com is not in anyway connected to the underwriting and approval departments of the lenders and investors. We simply connect borrowers and lenders.
How does getting a loan work?
It's simple. Complete our short online form and the form will automatically be shared with our network of lenders and or partners. The lenders and partners will review your loan request and offer qualified borrowers a loan based on credit history, income and etc. If you are offered a loan and you accept it, be sure to review the terms of the loan in detail.
Who do I call if I have a question about my loan?
For all questions about your loan you must contact the lender or lending partner you've been connected to.
The biggest difference between a loan and a line of credit is that with a loan you get a lump sum amount at once and with a line of credit you have access to the money as you need it. Since you receive the lump sum all at once with a loan, you have to start making payments right away on the full balance of the loan.  However, with a line of credit you only withdraw what you need when you need it.  Thus, your payments will based on the outstanding balance.
Can I qualify without perfect credit?
Every lender and investor has different criteria's for qualifying and approving an applicant.  We work with a wide range of lenders and investors, so there is good chance we'll be able to connect you even if you don't have perfect credit.
We don't like quoting generic rates and unfortunately, there is no way to know what rates a borrower qualifies for without knowing anything about that borrower. The rates will fluctuate based on many factors such as amortization period, loan type, credit score and sometimes even the purpose of the loan. To see what rates you qualify for, complete our short online form and you'll know exactly what the rates you qualify for are.
It depends on the lender and how you choose to receive your cash. Usually, the preferred methods are direct deposits into your account and wire transfers.
Does my state of residence effect the loan I get?
Yes. Different states have different lending guidelines. Thus, a lender must adjust the loans offered to comply with all state and federal regulations.