Works like a loan, but it's faster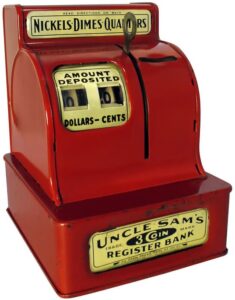 One Form Multiple Options No Obligations
1
Request
No Cost No Obligations
2
Quick Decision
With 3 Bank Statements
3
Get Money
Quickly if Approved
Same Day Response
No Upfront Fees
700+ Industries
Simple Forms
Soft Credit Checks
Quick Funding
Merchant Cash Advance
Terms
Up to 14 months
Soft Credit Checks will not affect credit
3 Business Bank Statements
Maximum NSF 5
No Personal Guarantee on some options
Early pay-off discounts
Weekly and daily withdraw
1st to 5th position
6 months+ in business 
Hassle-free no obligation process
Need some help❓
No problem, give us a call and we'll walk you through the options.
Our
Advantage
Serving you since 2003
No up front fees, No Obligations, Personalized Service 👍
In every financial transaction security, privacy and peace of mind are just as important as the interest rates and deal structures. At GetMoney.com we recognize what matters most and take every step to provide you the best experience possible. We will not sell your E-mail or Contact info; we do not send junk mail nor do we cold call.
What is a merchant cash advance?
A merchant cash advance is a cash advance to the business based on the estimated future and past performance of the business.
How does a business cash advance (MCA) work?
A merchant cash advance or business cash advance is an advance on your future revenue.
It works like a loan, but it's not really a loan. Basically, a business owner will give-up a small percentage of their future earnings in exchange for access to cash today.
Most business cash advance lenders will require a predetermined percentage of your sales on a daily or weekly basis until the debt is fully paid. If you generate less revenue than expected, it'll take longer to payoff the debt at no additional cost.
Are there usage restrictions on for a merchant cash advance?
No, there are no restrictions on you spend the proceeds. Our suggestion is to use it for growing and maintaining your business.
Are unsecured merchant cash advances available?
Yes. To qualify for an unsecured merchant cash advance you and your business must meet certain criteria's such as revenue, time in business, and etc.
Merchant cash advance require credit checks?
Yes. We start the process for all merchant cash advance requests through providers that require a soft credit check which doesn't affect your credit. If we can not get you approved with a soft credit check, your request will be escalated and submitted to lenders that require a hard credit check.
Merchant cash advance for startups
Most our programs require a business to have been active for 6 months. If a startup business can document sufficient revenue in the first few months, we do have options available.
The Best
Merchant Cash Advances
FAST, SIMPLE and HASSLE-FREE
About Merchant Cash Advances
What is a merchant cash advance
A merchant cash advance is an advance on future revenue and credit card sales. You will receive a lump sum of cash today based on how much revenue your business can generate in the future. Since merchant cash advances are revenue-based, it makes them the ideal go-to alternative to small business loans for borrowers with bad credit.
Just like any loan or advance, the rate will fluctuate based on industry and credit history.
How does a merchant cash advance (MCA) work?
A merchant cash advance is almost identical to a small business loan. The difference is that small business loans have fixed payments for a fixed period of time.
Merchant cash advances don't have a predetermined fixed monthly payment. The advance is paid back through remittances withdrawn from the credit card and debit card sales accounts on a daily or weekly basis as a percentage of sales.
How does paying back a merchant cash advance work
A predetermined percentage of sales are automatically withdrawn on a weekly or daily basis. If the business generates more revenue than estimated, the cash advance can be paid-off earlier than anticipated. An early payoff could result in a favorable term in form of a discount from the lender. However, if the business doesn't perform as expected, it could take longer to pay-back the MCA. Even though lenders usually offer discounts for early payoffs, they don't charge any extra fees or interest if sales are lower than expected and the pay-back period is extended.
Take a look at this example, a business earning $30,000 per month will receive up to 70% (this number fluctuates based on industry and it can be lower or higher) of the monthly revenues today and will pay it back through future sales. This how it looks in numbers: $30,000 x .70 = $21,000.
The pay-back period for a merchant cash advance is as short as 3 months to as long as 24 months.
Are there restrictions on merchant cash advance usage
As long as the funds are used lawfully to improve the business, there are no restrictions. Best usage of MCA's is usually for operating, growing and advancing a business.
Merchant cash advance for startups and seasoned businesses
We work with lenders and lending partners that cater to A+ borrowers to C and D borrowers. If you've been in business for at least 6 months and have at least $7,000 per month in revenue, there is a good chance you will be approved for a merchant cash advance.
Merchant cash advance credit checks
Most lenders only require a soft credit check for merchant cash advances. A soft credit check is a type of credit check that shows credit ratings, outstanding balances, score, etc. without actually pulling a credit report. Depending on credit ratings and other factors which contribute to the lender's decision-making process, some applicants may require a full credit check.
When to get a merchant cash advance
When a small business owner is experiencing cash-flow or cash-on-hand shortages, merchant cash advances can be an excellent choice. Unexpected business expenses, running a seasonal business, or even a sudden opportunity to expand and grow a business are a few examples of why a small business owner may require fast access to emergency cash.
In these times of need, emergency money for small business is available through a merchant cash advance to most small and mid-size business owners with excellent to bad credit (550+ fico).
Merchant cash advances and working capital loans have no usage restrictions. Thus, they are a great tool if your clients are slow-paying invoices and or inventory is consuming all your cash on hand. Click here to get started
Merchant cash advance or Business cash advance vs small business loans
Small business loans and merchant cash advances or business cash advances can help your business stay afloat when your business experiences a shortage in cash for any reason. Unfortunately, financial obligations and business expenses don't go away when a business is short on cash. A small business owner must continue to meet all financial obligations to vendors, creditors, and employees at all times. Financial instruments such as merchant cash advances, small business loans, and or working capital loans are the solutions available for access to emergency cash for small to midsize businesses.
The best choice of the options mentioned above is the one that suits your business model and setup.
Business cash advances are based on credit card sales and future revenue which require 3 months of business bank statements to document past revenue. The approved business cash advance dollar amount will be a percentage of the estimated future revenues.
Withdraws from your account will differ from month to month based on your sales on that given week or month.
Fast business loans are based on annual or semi-annual revenue and can be structured as a term loan for a fixed period with fixed payments. These loans normally require larger monthly payments.
At GetMoney.com, we understand being a small business owner is challenging. Thus, we work with a large network of lenders and lending partners that provide services to all credit types. We welcome all borrowers. Let's get started