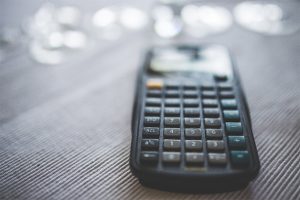 Running a small business has many difficulties. Perhaps the most challenging aspect of successfully operating and managing a small business is the financing aspects of the business. Occasionally, you may find your business in a bind and short on cash; or you may be presented with opportunities that could help you expand and grow your market share which require access to cash. So, the million-dollar question is how do you do it? If you don't have the cash or assets saved up for such events, your options are limited, but you still have options. You can approach friends and family for a loan (I don't recommend this), put your business out there and look for an investor / partner that can bring cash to the table, or do it the easy way, Apply for a loan.
How you go about getting a business loan is very important. Working with a business loan provider like the ones Getmoney.com works with will significantly improve your chances of qualifying and getting approved. Most traditional lenders have very strict lending guidelines; but at getmoney.com they will work hard to match you with a lender that offers competitive rates with flexible guidelines you may qualify for.
STEP #1: ANALYZE YOURSELF AS A BORROWER
Prior to applying for a loan you have to review your credit / business credit and tax filings to see how strong of a borrower you are. If you have excellent credit (both personal and business) and show a substantial income on your tax returns, you can apply for a loan the traditional way by going to your local bank. However, if you have any blemishes on your credit or don't show much of a net profit on your tax returns, you have to consider other options. The other options are not necessarily worse or more expensive, they are just a new way of doing things. For example, you can apply for a loan up to $500K with a couple of clicks on Getmoney.com. They have a quick application process, access to lenders with flexible guidelines, will require much less documents and can offer competitive rates for business loans.
STEP #2 GET ORGANIZED
All lenders will require certain documents such as bank statements, tax returns, business licenses, rental agreements and other documents that will determine your credit worthiness as a borrower. I recommend having all these documents organized and ready to go prior to applying for a loan. If you apply for a loan through Getmoney.com, an agent will call you to review your application and documents. Having them ready to handover will definitely expedite the process.
PRESENTATION OF DOCUMENTS AND FUTURE PLANS
If you are asked for business plans and projections of estimated future growth, be sure to deliver everything in a professional manner. At the end of the day you have to make sure the underwriter clearly understands what you are trying to do and why it's a good business model. The clearer the better.
APPLY TODAY No Obligations