Business loans and working capital loans are excellent for any small to medium size business in need of quick money for operational expenses, payroll, and recurring bills.
Get the best rates for business loans
Banks and traditional financial institutions offer the best interest rates on business loans and working capital loans. The problem is that they are conservative, have strict guidelines, and require full documentation of business financials.
If you are short on time and need access to a business loan fast, you should work with a company like Getmoney.com. Business loans offered by GetMoney.com partners, affiliates, and lending partners are fast and straightforward.
Underwriting can provide a decision within hours, and the loan can fund in as little as two working days. Another great advantage of online lenders is the minimum required documentation.
Required documentation for online business loans
3-months bank statements
A copy of your driver's license
A copy of a voided check
The applicant must own 51% or more of the company
A home-based business must be incorporated
A credit score in the low 500's is OK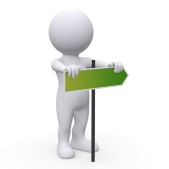 The best place to get a fast business loan
There are a lot of useful websites you can visit to inquire about business loans. It comes down to what you are comfortable with, and the level of personal attention you are looking for from the company you choose.
I don't like sites that ask a few questions to display generic rates and fees from multiple lenders. There is no way to know if I would qualify for any of them. Some lenders require large monthly deposits, time in business, frown upon bankruptcies, and other factors that I wouldn't know about by merely looking at generic rates.
I prefer to complete one form and receive quotes that I qualify for based on the information I've provided.
The business loans you can request on GetMoney.com are excellent because a borrower completes one form, and they'll do everything from there. The request is reviewed by multiple investors that offer loans to borrowers with your credit profile. The lending partners and affiliates GetMoney.com works with only require a soft credit check, which protects your credit score. Thus, having multiple sources look at the file will not lower your credit score. Let's get started
If the underwriters can't process the loan with a soft credit check, the request will be shared with a business loan partners that run a hard credit check.
Working capital loans to grow your business
If you are about to expand your business and need immediate access to money for your business, a business loan will provide quick access to
capital.
Depending on what you are doing and how you plan to expand, equipment financing is an option that's well worth considering if you are buying new equipment. Learn more
Financial products for small businesses
Business loans, any loan given to a company for business use without restrictions. It can be used to renovate, major purchase, payroll, and all other expenses a business may have.
Business lines of credit, think of this as money on demand. You'll be approved for a specific amount which will is your business line of credit limit, and you can access it at any time.
Working capital loans are money for business use. Generally used for paying outstanding invoices, emergency repairs, covering shortages for seasonal operations, and keeping a business afloat.
Merchant cash advances are not loans but work like loans. A business owner will receive a lump sum of cash today based on projected future sales. The future revenue of a business is calculated by reviewing last three months of bank statements. They are not considered loans, because the repayment is based on a percentage of daily or weekly sales. If the sales go down, it will take longer to repay the debt and no additional costs.
Equipment financing is offered as a fixed term loan or a lease with a buyout value at the end of the contract. Since the equipment secures the loan or lease, you will receive favorable terms.
Business loans vs. P.O. financing
Every business in the B2B space will experience a cash shortage at some point. Some small businesses will experience shortages because of unpaid invoices by their clients.
A company in need of quick access to a business loan, can get a loan today in exchange for their outstanding invoices. This is known as a purchase order financing.
A loan is based on what you've collected in the past, not what you expect to receive. Thus, it is a bit riskier for the lenders and may carry a higher interest rate.
You can't say one better than the other; they are just different. With GetMoney.com business loans, you only complete 1 form and they'll check for the best options available. The same request is used for processing business loans, business lines of credit, MCA (merchant cash advances), equipment financing, working capital, and more. Learn more